The Ingredients That Makes
Who We Are
Your Neighborhood Pizza Tavern
Carroll Ohio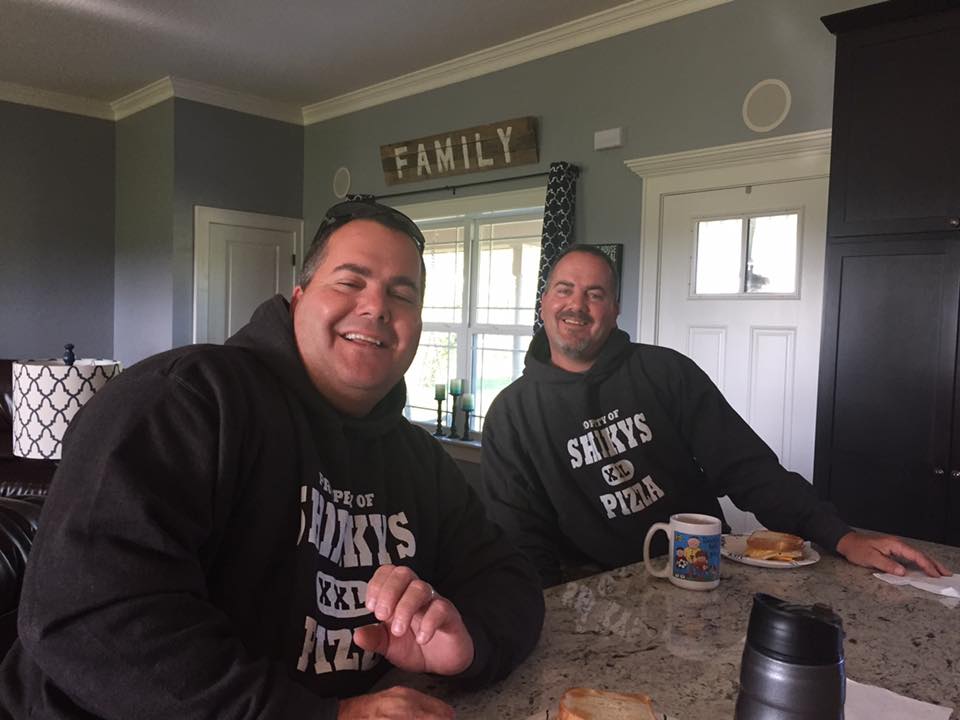 The Shirk family opened Shirky's Pizza Zone on July 9, 2007. They purchased the pizza shop March 30 of that year and renovated the entire building. Throughout the years the building was formerly known as The Crossing, The Pizza Crossing, and The Pizza Cottage.

Twin brothers Kerry and Terry have named the shop Shirky's after a nickname they picked up as kids because no one could tell them apart. There is not much the twins don't do together. They even married best friends, who were also neighbors, within a month of each other.

Together the brothers and their supporting wives have five children, with two married and they have two grand-children. Every member of the family has dedicated time and effort into making Shirky's Pizza Zone the best it can be (and the tastiest). More often than not, if you walk into The Pizza Zone you will find someone working who is a Shirk.

The twins pride themselves in making this a place where you feel like family. The Shirks enjoy seeing the same faces any day of the week and look forward to it. This is a place where the owners care about you and the time you spend at Shirky's. From your order being exactly how you like it, to a relaxed, family-fun and sports-loving atmosphere… Stop in and see us!